OPEN 7 DAYS A WEEK! CLOSED THANKSGIVING DAY! SEE Y'ALL FRIDAY NORMAL HOURS!
THE FASTEST GO-KARTS IN FORT WORTH, TEXAS!
Experience the thrill of racing the "Fastest Karts in the Fort" around one of Panther City's most iconic landmarks, Rockwood Go-Karts and Mini-Golf.
Our triangle-shaped track is Rocky approved and built for speed. With a total of 22 brand new Shaller Go-Karts, you can race against rivals old and new. Get the kiddos in on the action with our double seater go-karts, accompanied by an adult, of course.
Earn Rocky's respect, bragging rights and capture the moment with a pic or two in the Winners Circle after the race!
$8.00
PER 4 MINUTE RACE
*PASSENGER UNDER 12 YEARS OLD IS FREE.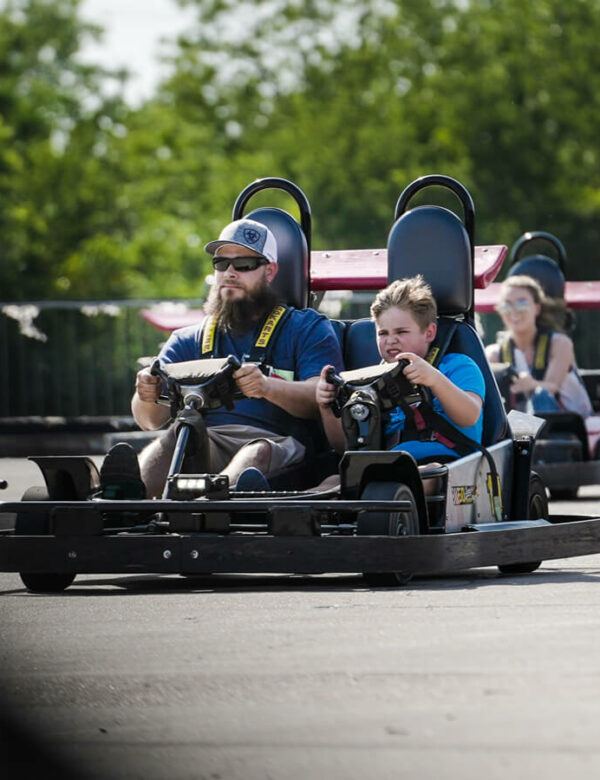 TRACK RULES
Rocky may be addicted to speed, but he's still a stickler for the rules.
PLEASE READ CAREFULLY!
You must be 10 years old & 56" tall to drive a kart alone.
Two-seater kart driver must be at least 18 years old. Passenger must be at least 5 years old & 40" tall.
Absolutely no bumping or reckless driving.
Shirts & shoes must be worn at all times.
Stay in kart at all times while on the track.
Keep both hands on the wheel at all times.
Keep both feet in the kart at all times.
If the kart stops, remain seated. Raise your hand & wait for an attendant.
Drive slowly when leaving & entering The Pit Area.
All loose clothing must be secured.
No phones are to be used while in the kart.
Obey track attendant.
No one assumed under the influence of drugs or alcohol will be allowed to operate a kart.
Failure to comply with all safety rules will result in termination of ride without refund.
NO BUMPING. NO CROWDING. NO SPINNING OUT.NO CUTTING OFF. VIOLATORS FORFEIT RIDE. WE RESERVE THE RIGHT TO REFUSE SERVICE TO ANYONE.
WE ARE NOT RESPONSIBLE FOR ACCIDENTS CAUSED BY YOU OR ANY OTHER DRIVERS.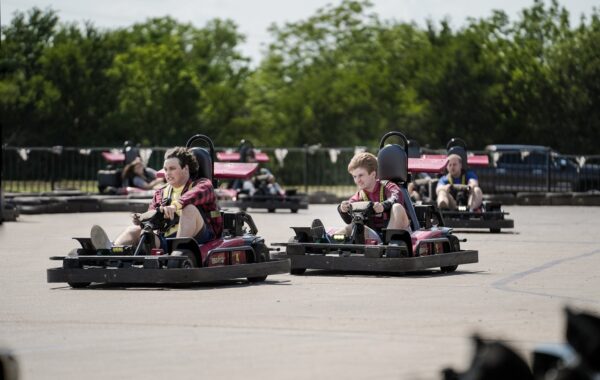 RIDE WITH FRIENDS AND SAVE
GROUP RATE
$7.00 PER RIDE
MINIMUM OF 20 4-MINUTE RIDES
* Can not be used with additional discounts.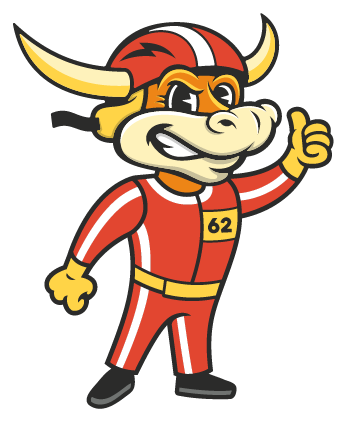 OVER 47 YEARS IN THE SAME LOCATION!